Forest PhotosAutumn 2003
Here are a some of photos taken in late summer and Autumn 2003.
.

This view is taken after a slog up the hill across the valley to the south west of the block, that is looking north to east. It was late afternoon and the E.Nitens are shaded in the wet corner in the bottom left in the low sun.You can see other E.Nitens along the flat and lighter area middle left.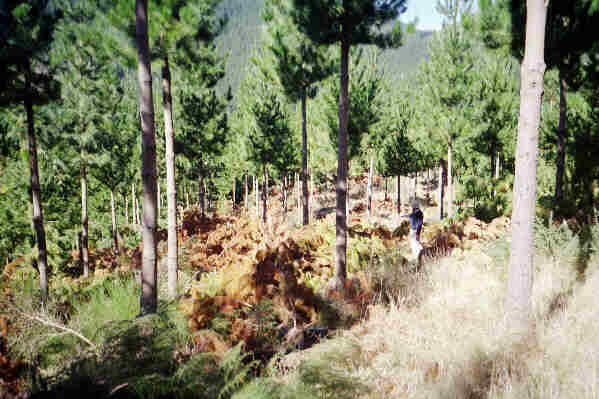 This shot contains the trees browning off after being thinned in spring, the small figure of Ross Jaimesion gives some perspective. We will probably be pruning these trees up to 6m next spring and summer.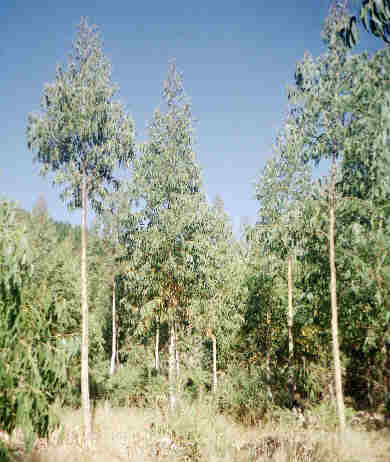 Here is a photo in the main Niten block, the tree on the left is pruned to the target height of 6m. Due to the spread in planting years other trees are still some way off this height.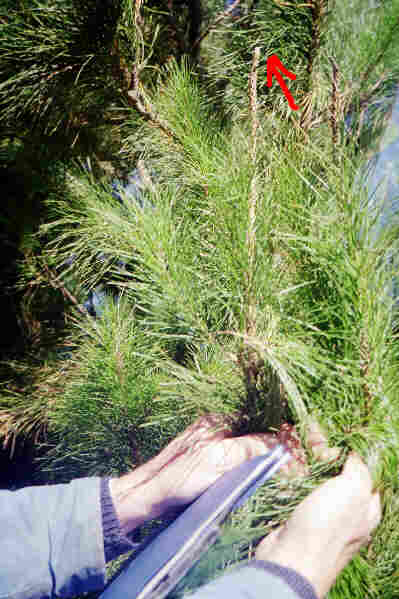 This photo shows the effect of low boron levels on the stunted growing tips.