Forest Photos Winter 2002
Some of the slower growing pines pruned in winter/early spring 2002. Note the height measuring stick against the tree is 2.7m long. These photos were taken of measured plots as part of our pruning certification and you can just make out the orange paint on some trees.
.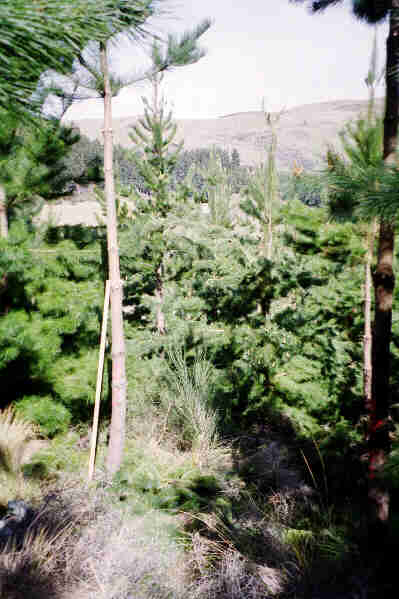 Some of the larger pines pruneed in this batch. Note that the gorse has been a bit flattened by the snow as well as several trees. There are sufficient good trees locally for the snow losses not to cause worry.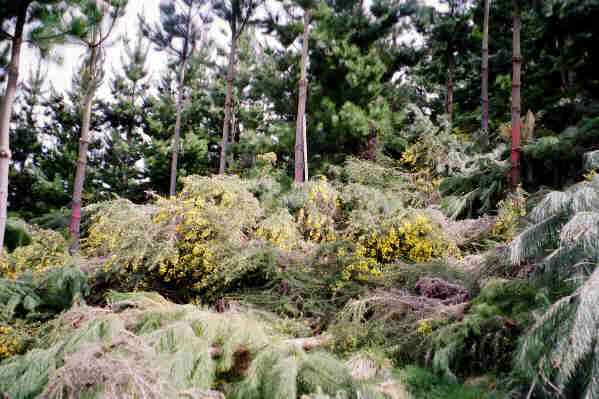 Here is a photo that dramatically shows how snow can damage even quite large trees. A dump of heavy wet clinghy snow hit the forest causing localised damage several months before these photos were taken.