Forest Photos Thinning Spring 2002
Here are a couple of photos taken (27 Nov 2002) a day or two after thinning started
.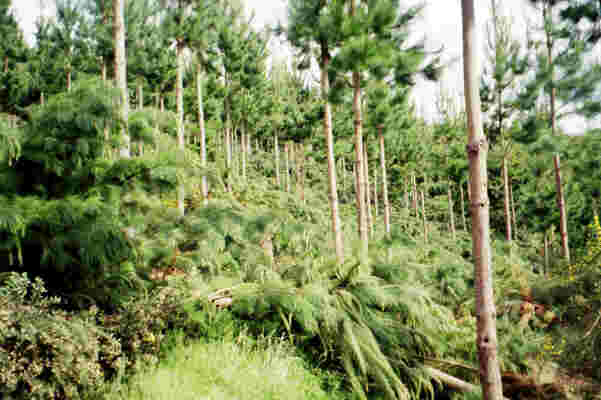 In this area (A Below) there was quite a lot of snow damage and we are thinned down to our final crop trees.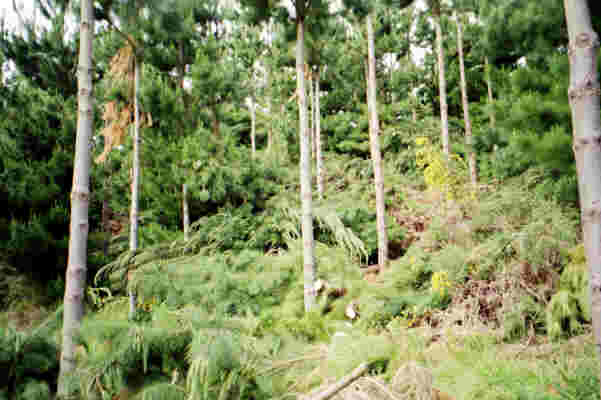 Not far away however looking in another dirrection (B below)we still have some extra tress left to thin in a year or two after our final prune.


This view of the block from across the valley has the thinned area in the foreground. Since the photo was taken a lot more has been thinned, I will try and update the photo later in the year when the thinned trees have browned off.